June 4, 2012

First 4K Movie Released For Download




Recent News

February 24, 2015
February 24, 2015
February 23, 2015
February 20, 2015
February 20, 2015
February 19, 2015
February 19, 2015
February 18, 2015
February 18, 2015


http://vimeo.com/42785517

"TimeScapes" just came out. It's the first movie to be released in 4K! The cineform 4K version is 140GB and is delivered to you on a hard drive.

Or to put it purely in terms of vertical resolution, this is offered in:


2304p - 4K

1440p

1080p - Blu-Ray

720p

480p - DVD


Essentially, what he's done here is allowed the public to purchase the file/disk that would normally be sent to a movie theater with digital projectors.







Subscribe to our RSS feed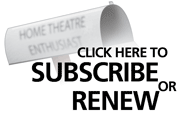 Reason #19 Why Readers Love Widescreen Review:
Iíve been reading WSR since Issue 1. I have never had any problem, any misunderstanding, or any doubt about their published articles or interviews. They are absolutely thrust full. The articles look like a Master Business Course. It is a fantastic well-written magazine with brilliant topics, thanks to the capacity of the editors and their teams. Years ago, I discussed this in Las Vegas with a George Lucas THX engineer, and at the end of two hours he agreed with me. My information was based on all the WSR issues I had read.
Luiz Antonio Picolo