New For Subscribers
Issue 190 Features:
Editor's Couch: 20th Century Fox Halts Blu-ray Disc Reviews
Readers' Letters
Equipment Reviews
• Samsung UN65HU8550: 65-Inch 4K 3D LCD HDTV • Two 1080p 3D Projectors • Two soundbars and two powered subwoofers
Your Home Theatre
• Audiophile Headphones: A Study In Spatial Surround Dimensionality Of 24 Over-Ear And On-Ear Headphones Sourced From The Smyth Realiser A8 Eight-Channel Processor And Other Stereo Sources–Part II
Making Movies
• Reprise Of The Sound Wars At A Theatre Near You: Auro-3D® Versus Dolby® Atmos: Part II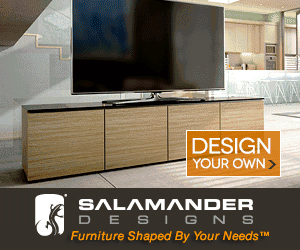 See What's In
The New Issue Of WSR
or check out all of our
back issues

Subscribe to our RSS feed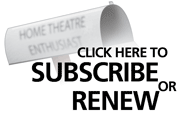 Reason #104 Why Readers Love Widescreen Review:
I trust it, and more importantly it is a trust, which has been earned. Reading Widescreen Review is still the best way for me to keep abreast of new products and emerging technologies, and it has heightened my senses and enhanced my appreciation of my own home theatre. Thanks to Widescreen Review, I have been able to make informed purchases, improve the performance of my equipment, and keep it looking and sounding its best. Reading Widescreen Review has changed my life for the better. Were it not for Widescreen Review introducing me to filming techniques; video transferring, production and playback; widescreen TV technologies; and audio production and playback, I probably would not have gone on to study these technologies to the degree that I have.
Lloyd Marshall