New For Subscribers
Issue 192 Features:
Editor's Couch: Joe Kane Productions' Digital Video Essentials UHD For 4K Content Creation, Hardware Design, And Calibration
New Equipment
• CEDIA 2014 The Ultimate Report Part II: Audio
Science Of Imaging
• Joe Kane's First Steps In Testing UHD
Also
• Review Of The LG 55EC9300 55-Inch 3D Curved OLED HDTV
• Audiophile Headphones: A Study In Spatial Surround Dimensionality Of 24 Over-Ear And On-Ear Headphones Sourced From The Smyth Realiser A8 Eight-Channel Processor And Other Stereo Sources–Part IV
• HDMI 2.0 And The Future Of UHDTV: On Screen With Cheng Hwee Chee, DVDO's CTO
Today's News

December 22, 2014


Auro Technologies Showcases Cross-Market 3D Sound Format



December 15, 2014


Optoma Unites Great Video and Superior Sound with the Acquisition of NuForce



December 5, 2014


Studios To Generate Record Homevideo Sales On Digital Platforms In 2014



December 4, 2014


Meridian Audio launches MQA - Master Quality Authenticated



November 25, 2014


CinemaCon, The Official Convention Of The National Association Of Theatre Owners (NATO), Caesars Palace,Las Vegas, 20-23, April, 2015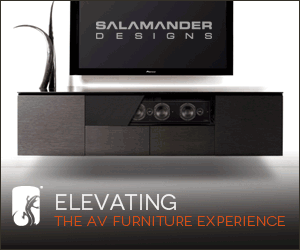 See What's In
The New Issue Of WSR
or check out all of our
back issues

Subscribe to our RSS feed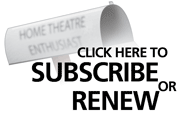 Reason #102 Why Readers Love Widescreen Review:
I just recently started a home theatre business called Celestial Audio Video. Widescreen Review plays an important part for many reasons. Not only can I keep up with new trends and new technologies, I can understand better, and I am able to also explain to customers about forth-coming products. The in-depth and detail of your articles are not only appreciated but needed. In short, on a professional level your publication is a must-read every month. On a personal level, I enjoy the DVD reviews, the monthly feedback, and editor's couch. I would also like to see more reviews on DVD concerts. As far as I'm concerned, your magazine is top notch for home theatre, unsurpassed by none and stands in a class by itself. A true reference quality publication.
Charles Lademan