New For Subscribers
Issue 189 Features:
Editor's Couch: 3D Advances; Our 23rd Year
Coming Soon... To A Retailer Near You
One Installer's Opinion:
The Summer Of My (A/V) Discontent
Equipment Review
• Sony VPL-HW40ES: SXRD Full 1080p HD 3D Projector
Science Of Imaging
• Audiophile Headphones: A Study In Spatial Surround Dimensionality Of 24 Over-Ear And On-Ear Headphones Sourced From The Smyth Realiser A8 Eight-Channel Processor And Other Stereo Sources—Part I
On Screen
• With Wilfried Van Baelen of Auro Technologies—Part II
• Chris Seymour: Seymour-Screen Excellence's Founder
Your Home Theatre
• Reprise Of The Sound Wars At A Theatre Near You: Auro-3D® Versus Dolby® Atmos
Richard Hardesty: A Memorial

I have known Dick Hardesty since the days when he owned Havens and Hardesty Audio. He was a great teacher and diligent writer.

I asked Dick to join Widescreen Review as a Contributing Editor and our Technical Audio Editor. His contributions were always leading-edge articles and reviews. Dick was an inspiring individual during his years with us. We called him Dr. Boom. His greatest contribution to Widescreen Review was The Essential Subwoofer Buyer's Guide, which is still in demand to this day.

I was saddened when he left us to pursue his own digital publishing. Dick's service and friendship will always be remembered and cherished. Rest in peace.

Gary Reber




We would like to present Richard Hardesty's seminal WSR series—Subwoofers: Presenting The Fundamentals—for all to remember

Download Subwoofers: Presenting The Fundamentals



The Absolute Sound's tribute page
Vandersteen Audio's Rememberance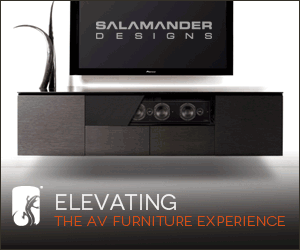 See What's In
The New Issue Of WSR
or check out all of our
back issues

Subscribe to our RSS feed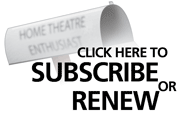 Reason #90 Why Readers Love Widescreen Review:
This is the cutting edge of the newest and most reliable information when it comes to DVD software and hardware. No film disc collector should be without a subscription to this necessary guide for building one's library and building the perfect home theatre system.
Bryan Sowder