New For Subscribers
Issue 190 Features:
Editor's Couch: 20th Century Fox Halts Blu-ray Disc Reviews
Readers' Letters
Equipment Reviews
• Samsung UN65HU8550: 65-Inch 4K 3D LCD HDTV • Two 1080p 3D Projectors • Two soundbars and two powered subwoofers
Your Home Theatre
• Audiophile Headphones: A Study In Spatial Surround Dimensionality Of 24 Over-Ear And On-Ear Headphones Sourced From The Smyth Realiser A8 Eight-Channel Processor And Other Stereo Sources–Part II
Making Movies
• Reprise Of The Sound Wars At A Theatre Near You: Auro-3D® Versus Dolby® Atmos: Part II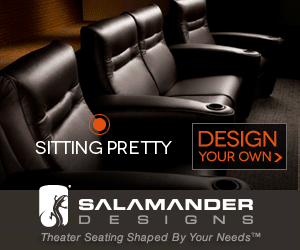 See What's In
The New Issue Of WSR
or check out all of our
back issues

Subscribe to our RSS feed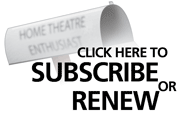 Reason #4 Why Readers Love Widescreen Review:
I read Widescreen Review to get the facts on equipment and industry news. I started reading your magazine as a consumer and found your level of education and technical detail refreshing when compared to the audio/video mass I read before.Now I run my own custom home theatre company and find your mag invaluable in keeping up with the direction this industry is going. I also give a subscription as a gift to each of my customers knowing that they will be further educated and will enjoy their equipment even more.
Daniel Henderson